Daniel Spangler – A Dog's Dream and A Dog's Dream Dreamer's Foundation
EBV Class of Syracuse University 2013
Dan Spangler is a Marine, dog lover, owner, teacher, and husband.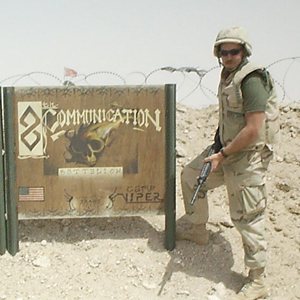 In 1998, Dani Spangler joined the United States Marine Corps. As a proud Marine, he served around the world as a 2831, Digital Wideband Systems Technician. Dan fixed communication systems to ensure proper communication for command elements. He was injured during an Iraqi firefight in 2003 and medically retired from the USMC shortly after.
Back in the States, Dan made a decision that transformed his life. He adopted a dog named Spanky. For 14 years, Dan and Spanky have been on many adventures. They've climbed mountains, brightened nursing home residents' lives, and even backpacked from North Carolina to California and back in 30 days. This adventure titled "Operation Keep Your Spanky" raised nearly $30,000 for his nonprofit – A Dog's Dream Dreamers Foundation.
In 2010, Dan combined his passion for dogs with his entrepreneurial spirit and opened A Dog's Dream – a dog day care and boarding facility. The 8,000 square foot facility is home to over 50 kennels including three luxury kennels with turndown service. At A Dog's Dream's, canine guests can swim in the indoor heated pool and receive a cut, shower, and shave during their visit in addition to traditional room and board services.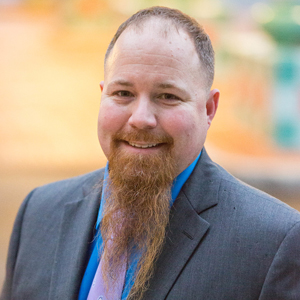 Since inception, A Dog's Dream's sales have risen on average 15 percent each year. Dan now has five team members as well as a General Manager that oversees day to day operations. In 2017, the company will be adding two new services – in home pet sitting and doggy shuttle services.
Dan is passionate about helping other entrepreneurs. In addition to running A Dog's Dream, he teaches at community colleges and provides education and tools to help their businesses flourish. Through courses and speeches, Dan provides blunt advice to help entrepreneurs avoid making his mistakes and stay focused on their goals.
Dan married the true highlight of his life in 2006. When he's not asking her to write his bio in third person, they enjoy bickering, running Tough Mudders, and creating and building things together. They have three beautiful dogs and one fat cat.