Board of Directors
Ted Lachowicz
Founder, EBV Foundation
Retired, Babcock & Brown Investment Banking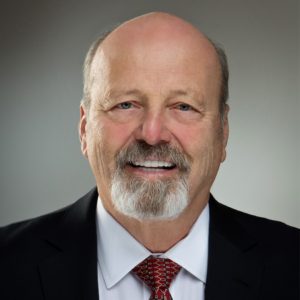 Ted Lachowicz is a private equity investor and entrepreneur specializing in real estate and venture capital.  From 1994 to 2008, he was a partner at the global investment bank Babcock & Brown.  Prior to Babcock & Brown, Mr. Lachowicz was a Partner at D'Accord Financial Services and held various marketing and financial positions at Ryder System, Peat, Marwick, Mitchell & Co. and Westinghouse.  Currently, Mr. Lachowicz is a director at the firms of ET Capital, Vimon Technologies, L&R Partners, Tony Baird Electronics, and IMAJION.
Mr. Lachowicz is the Founder and President of the Entrepreneurship Bootcamp for Veterans Foundation – an organization that mentors disabled veterans to start and build their own businesses.  He is a member of the Advisory Board for the Whitman School of Management and Athletic Policy Board at Syracuse University.  Mr. Lachowicz holds a B.S. in Accounting from Syracuse University and is a non-active CPA in Florida and California. He was awarded a scholarship and lettered three years in the football program at Syracuse University. Mr. Lachowicz currently lives in Las Vegas.
Dani Lachowicz
Director, EBV Foundation
Director, Insight Philanthropy Consulting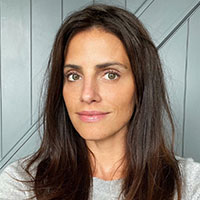 Dani Lachowicz is the Director of the EBV Foundation. In her role, she works with graduates of the EBV programs and the EBV Foundation Board to facilitate mentorships, manage the EBV Foundation Semi-Annual Grant competition, and provide EBV graduates with any other assistance they may need. Dani is also a member of the Board of Directors of the EBV Foundation.
In addition to her role at the EBV Foundation, Ms. Lachowicz is the Director of Insight Philanthropy and Brand Consulting which works with for-profits, non-profits, philanthropists, foundations, and corporations to create effective, sustainable giving partnerships and build brand messaging and communication. She also serves as the COO of the augmented reality company IMAJION. Previously, Ms. Lachowicz worked for the International Rescue Committee and the Magnum Foundation. She has worked with refugees in South Sudan, Kenya, and Senegal and researched health issues in South Africa and Ghana. She has a BA in French from Dartmouth College and a Masters in Global Affairs – Human Rights from New York University.
George Bodine
President, Bodine & Associates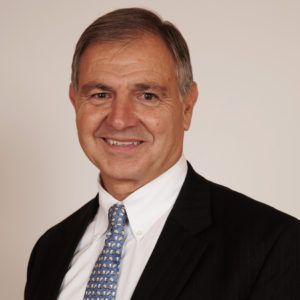 Mr. Bodine has more than 25 years of experience on Wall Street. He currently offers his consulting services through Bodine & Associates. Since 2012, he has consulted with two quantitative financial firms, Markit and QSG. His focus at both firms centers on trading and portfolio management issues.
Mr. Bodine's has filled roles ranging from Portfolio Manager to Trader, working in various asset classes. Before retiring, he worked at General Motors Asset Management in New York where he was in charge of all trading execution as well as hedging strategies. Prior to that, he held Senior Management positions with AXA Equitable and Charles Schwab Inc.
During his career, he was selected and worked on a number of advisory committees, including the Institutional Trading Advisory Committees for The NYSE, NASDAQ and the AMEX. He remains an active member of the National Organization of Investment Professionals and is a frequent speaker at industry conferences. Mr. Bodine is an Adjunct Professor at Syracuse University's Whitman School of Business.
Mr. Bodine is active in mentoring. He earned a Professional Coaching Certification from Columbia University. He also sits on the Board of Directors at SAFE, the Society to Advance Financial Education, and the National Organization of Investment Professionals(NOIP). Mr. Bodine has a B.A. in psychology from Syracuse University and a Masters in Management from Central Michigan University. He is the father of four children and has six grandchildren.
John Cherulundo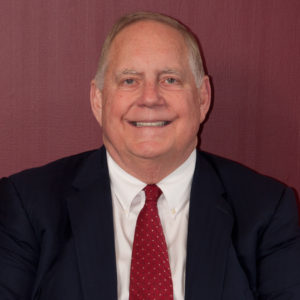 Judge Cherundolo holds a BS in political science, a Masters Degree in Public Administration and a Law Degree from Syracuse University. He subsequently got an LLM in Trial Advocacy from Temple University Law School.
Upon completion of law school, Judge Cherundolo entered the private practice of law with the law firm of Hancock & Estabrook. In 1983, he founded Cherundolo, Bottar & Leone, P.C., practicing law to help victims and their families in personal injury litigation in the areas of medical malpractice, product liability, workplace accidents, automobile and aviation matters. He has been consistently named in Best Lawyers in America for almost two decades. Judge Cherundolo is a founding member of the New York State Academy of Trial Lawyers, was selected by Governor George Pataki to serve as a New York State Court of Claims Judge, and served as an Acting Supreme Court Judge, sitting in Onondaga County.
Judge Cherundolo currently sits as a Chair of the Syracuse University Athletic Department Board of Directors and is a member of the Board of the Syracuse Football Alumni Club. He makes his home in Syracuse with his wife Betsy, and their three children, Allison, Leanne and J.C.
Thomas V. Colella

Principal, Reva Partners LLC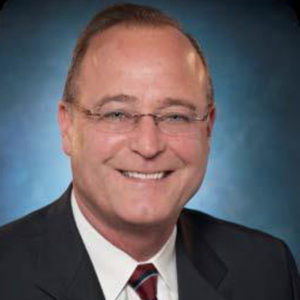 Mr. Colella consults with organizations to enhance and optimize their Talent organizations. He works closely with Talent Growth Advisors and Cameron Smith Associates. Prior to Reva, he was the VP of Global Recruiting for Walmart where he recruited international talent to the company. He was also responsible for all Corporate Recruiting. Prior to joining Walmart, he was a Senior Client Partner at Korn/Ferry International. During his 20 plus years with the firm he was the Global Practice Leader for Aerospace and Defense and the North American Industrial Practice Leader.
Mr. Colella served as an appointee in both Bush administrations. Most recently as the Principal Deputy, Assistant Secretary of the Navy (Manpower and Reserve Affairs), he developed policy and provided oversight for all Navy and Marine Corps Active Duty and Reserves as well as civilian personnel.
Mr. Colella currently serves as a board member of the Veterans Campaign and Entrepreneurial Boot Camp for Veterans (EBV) Foundation and is a volunteer with the Boys and Girls Club of Benton County.
Mr. Colella received a Bachelor of Science in physical science from the United States Naval Academy and a Master of Business Administration from Emory University.  He served in the United States Marine Corps including Operation Enduring Freedom and retired with the rank of Colonel in the United States Marine Corps Reserves.
Steve Goldberg
President, Goldhammer Advisory LLC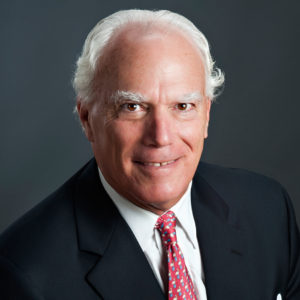 Mr. Goldberg is President of Goldhammer Advisory LLC which provides corporate finance consulting for private equity funds and companies. He also serves on the Market Advisory Board of BBVA Compass Bank in South Florida. Steve is an Adjunct Professor in Finance at Miami Dade College having previously held a similar position at the undergraduate School of Business, University of Miami.
Prior to Goldhammer, Mr. Goldberg was CEO of a privately owned holding company investing in small cap companies in diverse industries before which he was involved with middle market private equity as both a partner and operator.
Steve served with Ryder System, Inc. and its subsidiaries for 12 years including senior positions in Corporate Finance and Corporate Development. From 1998 to 2000, he was Senior Vice President, Corporate Development for Republic Services, Inc. Prior to joining Ryder, Steve held positions in the finance departments of Squibb Corporation and J.E. Seagrams & Sons, Inc. having started his career at Manufacturers Hanover Trust in New York.
He holds a BA, cum laude, from Columbia University and an MBA from New York University.
Richard L. Haydon
Managing General Partner and Founder, Tipp Hill Capital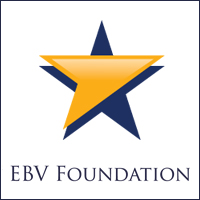 Mr. Haydon is the Managing General Partner of Tipp Hill Capital. From 2006 until his founding of Tipp Hill Capital in 2009, Mr. Haydon was a senior portfolio manager and managing director in Neuberger Berman's Straus Group. From 2001 to 2006, Mr. Haydon was a partner and senior portfolio manager at Omega Advisors, Inc., an investment advisor that focuses on equity and debt investing. At Omega, Mr. Haydon independently made investment decisions for a portion of Omega's portfolio and served on the investment policy committee. Previously, Mr. Haydon founded Strategic Restructuring Partnership ("SRP"), a private investment fund focused on investment in a broad array of debt and equity securities and served as both SRP's chief investment officer and its chief administrative officer until 2000. Prior to SRP, Mr. Haydon was president of the broker-dealer operations and head of leveraged buyout effort of Gabelli & Company, Inc. and worked at Goldman, Sachs & Co, spending seven of those years in the investment research department and the remainder in the mergers and acquisitions department, focusing on leveraged recapitalizations and other leveraged transactions.
Mr. Haydon received a B.A. in Economics, cum laude, from Syracuse University in 1970 and is currently a member of the Syracuse University Board of Trustees and its Investment Endowment Committee and formerly served as Chairman of Student Affairs. Mr. Haydon is also a Chartered Financial Analyst. He is an active supporter of the York Street Project, a charitable organization based in Jersey City, New Jersey, that promotes the development of women and children.
Mark Larsen
Wyeth Pharmaceuticals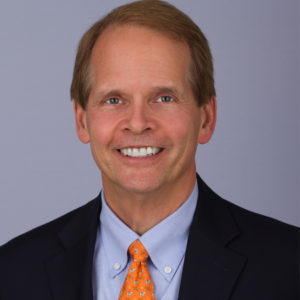 Mr. Larsen has spent more than three decades working in the pharmaceutical and consumer products industries primarily running international businesses. Prior to the Pfizer acquisition of Wyeth late in 2009, he had concurrent responsibilities as President, Asia-Pacific, Wyeth Pharmaceuticals and the global infant formula business of Wyeth Nutritional. In his most recent position, Mr. Larsen reported to the President of Wyeth Global Pharmaceuticals, increasing sales and profits by 80% for the two businesses with $3.4 billion in combined revenues and 5,000 employees.
Previously, Mr. Larsen was President of Wyeth Europe, Middle East and Africa. He established an EMEA regional office and built the commercial team that accelerated the region's growth trajectory, injected Eastern European and Middle East teams with new leadership, restructured the company approach to the Russian market to minimize operational risks, and doubled revenues in three years to $4 billion with key introductions of high margin products. Prior to his 15 years at Wyeth, Mr. Larsen held general management positions at Bristol-Myers Squibb and GlaxoSmithKline. He currently serves as Senior Advisor for C-Suite Executives at Lee Hecht Harrison.
Mr. Larsen served on the Wyeth Corporate Operations Committee and the Pharmaceutical Management Committee for 10 years, and served on the Boards for industry and non-profit organizations.  He currently is on the Board of Business Executives of the private equity firm Gridiron Capital and on the Board of their largest investment, Performance Health.  Mr. Larsen has been a guest lecturer at Columbia University's EMBA and MBA programs and a guest speaker at several of The Economist Health Care Summits. He received his B.A. in History from Princeton University.