Client:

One Industry Standard
Date:

December 9, 2016
View Project
Chris Dambach – One Industry Standard
EBV Class of Syracuse University '13
"I can't count the number of times I've talked to some of the members on the EBV Foundation board, whether it be phone calls, emails or in person at EBV events. But I can count the amount of times the advice that was given has helped me, and that's 100% of the time, and not once was I ever turned away." – Chris Dambach, One Industry Standard, EBV Syracuse University 2013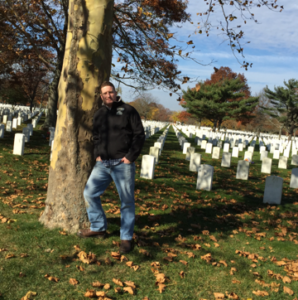 Chris was born and raised by his military family in Syracuse, NY. After graduating high school, Chris joined the real estate family business until 2007 when he joined the United States Marine Corps as an 0311 infantryman.  After finish infantry school, Chris joined the light armored reconnaissance Marine Corps reserve unit in Mattydale, New York. And in 2009, just four days after marrying his high school sweetheart, Chris went on active duty orders to deploy to Iraq. While in Iraq, Chris learned a lot about small unit leadership and many other traits that would help him in his later business.
When Chris returned from Iraq, he wasn't sure what he wanted to do as a career but he remembered the conversation he had in the desert with his marine buddies about starting up a lawn care business. He decided to make the leap and Veteran Lawn Care Services was born. After his first ad in the local Pennysaver paper, he had 30 residential customers overnight.
Chris continued to grow the lawn business over a couple of years, but decided to go expand and go after government contracts set aside for veterans. Within three short weeks, Chris had his first contract with his Marine Corps unit. As the business continued to grow, Veteran Lawn Care Services expanded to other towns and receiving larger contracts. The company continued to grow and began offering several other services including window washing, janitorial grounds, general maintenance, and small construction jobs – and with the expanded services came a change in name to Industry Standard.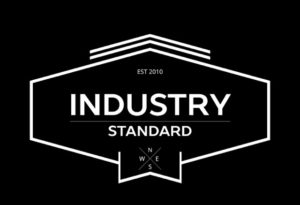 Industry Standard is constantly growing. They are about to partner up with ULINE to provide industrial supplies to New York Sate from a service-disabled veteran and start a small division to focus on the drone industry – catering to utility companies in New York State. With a strong focus on VA hospitals and VA national cemeteries, the majority of their work is in lower New York and New Jersey. They have recently started working with the FAA –  most recently winning the JFK Airport contract and the Rochester New York Airport. They are preparing to acquire property to develop contract based storage. Industry Standard has most recently been invited to bid on general construction with the DOD, they have won their first contract for $141,000 and have just completed it on time and under budget.
Industry Standard currently has 20 employees, 30 subcontractors and just hit $2,100,000 in 2016 revenue – a $1,000,000 increase from 2015 with projections of $3.5 million for 2017. They proudly donate money to local schools for the field trips, to Chris's old Boy Scout troop and a local karate studio so less fortunate kids can enjoy karate classes.
Chris has just completed the Goldman Sachs 10,000 Small Business Course at Babson College in Boston. He is enjoying life with his high school sweetheart Meghan and there three beautiful boys, Gavin, Owne and Lincoln. He has recently figured out the meaning of life – family!
Industry Standard Website